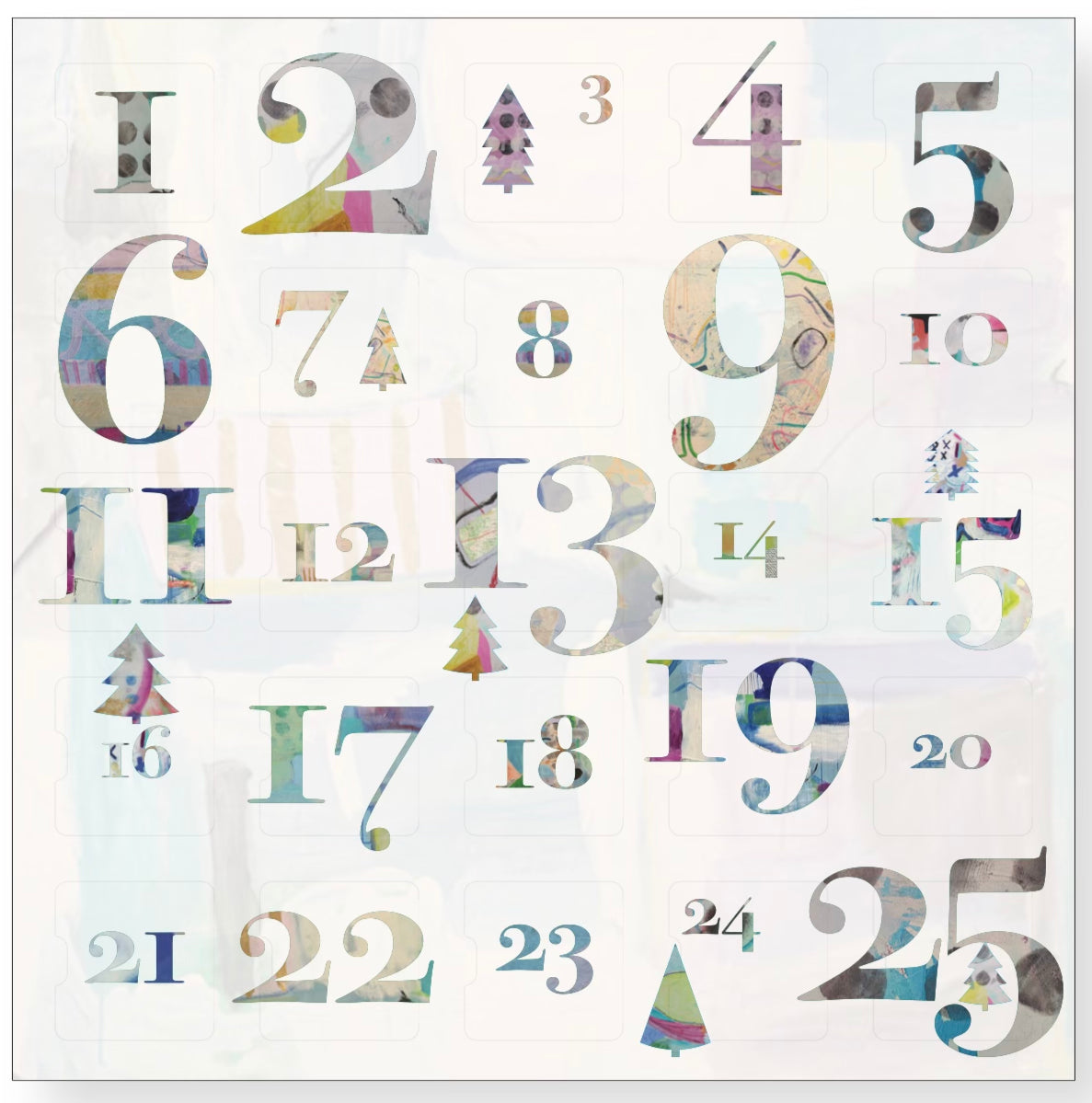 Sara Bost Fisher x Cricket and Fig Advent Calendar
This holiday season, enjoy a 25-piece box from Cricket and Fig in a Sara Bost Fisher Art 2023 limited-edition holiday advent calendar. Each day has a unique chocolate truffle. This box will contain allergens and cannot be modified. 
This is a pre-order. If you are picking up in Tulsa, the boxes will be available November 21st at Cricket and Fig. If you are shipping your box, they will ship out the same week with guaranteed arrival by December 1st. 
To order, please visit Cricket and Fig's website here
If interested in corportate gifting, please reach out to Sara by email at sarabostfisher@gmail.com
Order Now